Our latest report is out! The Supermarket Revolution and Food Security in Namibia, by Ndeyapo Nickanor, Lawrence Kazembe, Jonathan Crush and Jeremy Wagner, presents the findings from our South African Supermarkets in Growing African Cities project research in 2016-2017 in Windhoek, Namibia.
AFSUN and Hungry Cities Partnership (HCP) director Prof Jonathan Crush was interviewed at our Oct. 24 workshop on the Supermarket Revolution and Food Security in Namibia at the University of Namibia in Windhoek: "…We did surveys in a number of Southern African cities and we found that supermarkets were commanding a much greater share of the food market than we expected, so we decided to set up a project to examine the strategies of supermarkets and what kind of impact they have on consumers, on the informal food sector and on the food system generally…"
South African Supermarkets and Food Security in African Cities
This project is being implemented by AFSUN, the Hungry Cities Partnership and the University of Namibia in the HCP-affiliated city of Windhoek. The pilot, funded by Open Society Foundation – South Africa, examines the implications of the supermarket revolution for poor urban communities in the informal settlements of Windhoek.
Faculty of Science Dean at the University of Namibia, Dr Ndeyapo Nickanor: "…Urban food systems impact on the levels and the experience of food insecurity, the types of diets that are consumed, the employment opportunities that are created, and health and environmental issues…"
Take a look at the workshop proceedings.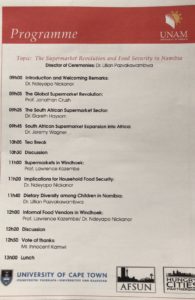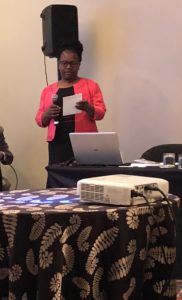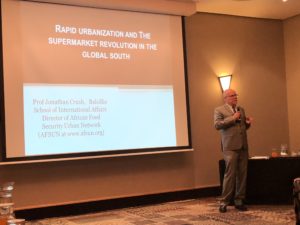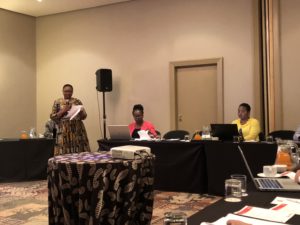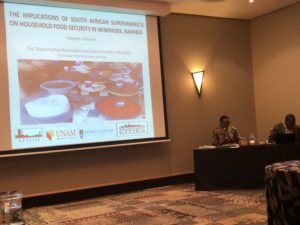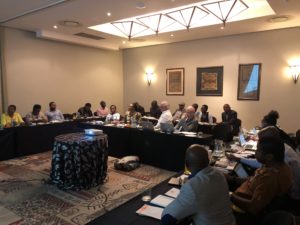 Category: AFSUN News